This shoot was done as a pre-planned Christmas gift for the grandparents. So it was all hush hush until after Christmas. :) But now, that presents have (hopefully) been opened, I can blog about it!
Brother and sister, their spouses and their kids!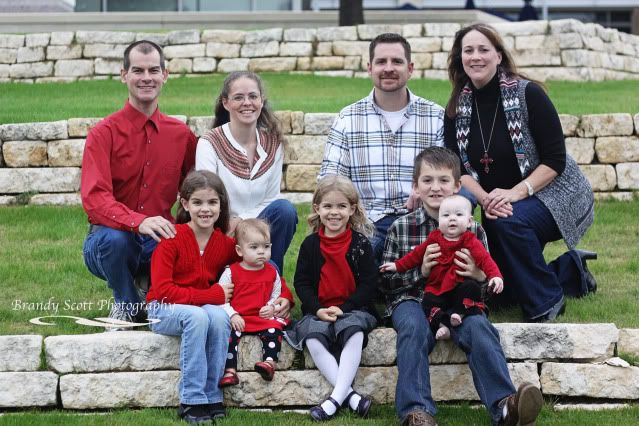 I think they coordinated very well without being too matchy matchy! :)
Brother and his wife with kids Aidan and Emrie...
Sister and her husband with three kids Sierra, Sedona, and Secora...