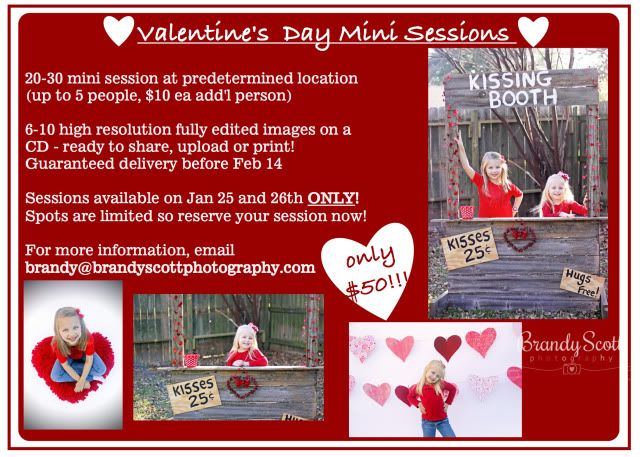 All righty folks! Here it is...Valentine's Day mini sessions sign up. I decided to move the date for sessions up to THIS coming Friday and Saturday, January 25-26. Mainly because the weather is supposed to be good (hate to take a chance waiting another week ;). So, click the link below to sign up...
Valentine's Day Mini Session sign up sheet - click HERE!
Be sure to sign up quick, spots are sure to go fast!