Here it is: Valentine's Minis sign ups - click the link below to sign up and secure your spot - only a few available this year.
Valentine minis sign up here!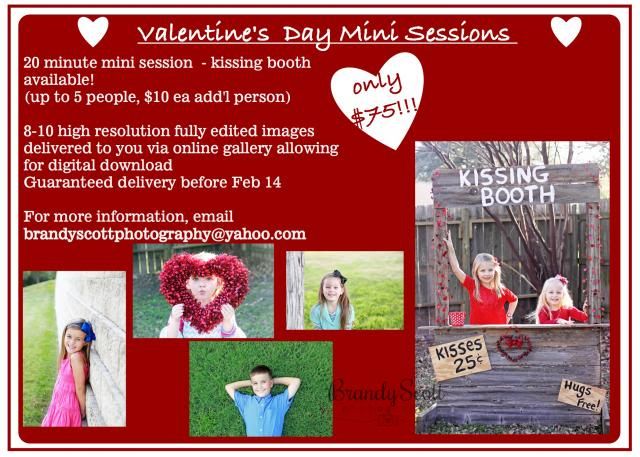 Also, a couple of things to note...with the new year come a few changes to keep improving on my business. To make things easier on you, your pictures will now be available to be delivered via an online gallery where you can download them directly! Translation: no more trying to arrange for pickup or delivery! As soon as your images are ready, they are ready for you to download. Also you will be able to share your pictures right away with family and friends from this gallery.

Soon, I will also be adding a link to purchase prints straight from your gallery if desired. Also, as 'advertised', there have been some price changes to my sessions, so therefore the mini session price (the price special) has also been adapted to reflect new prices. Please note these changes on the sign up form.

Let me know if you have any questions and I look forward to seeing you and your families soon!